Queen Maxima's red wine nails and all-beige ensemble was the perfect co-ord look as Her Majesty stepped out for an important environmentally friendly engagement.
On Tuesday, October 17, 2023, Queen Maxima visited the BlueCity in Rotterdam where entrepreneurs and pioneers work on projects which contribute to a society without waste. For this important engagement, Queen Maxima nailed some of the best autumn/winter fashion trends of 2023 as she wore the perfect cosy yet chic beige trousers and top co-ord for a recent engagement.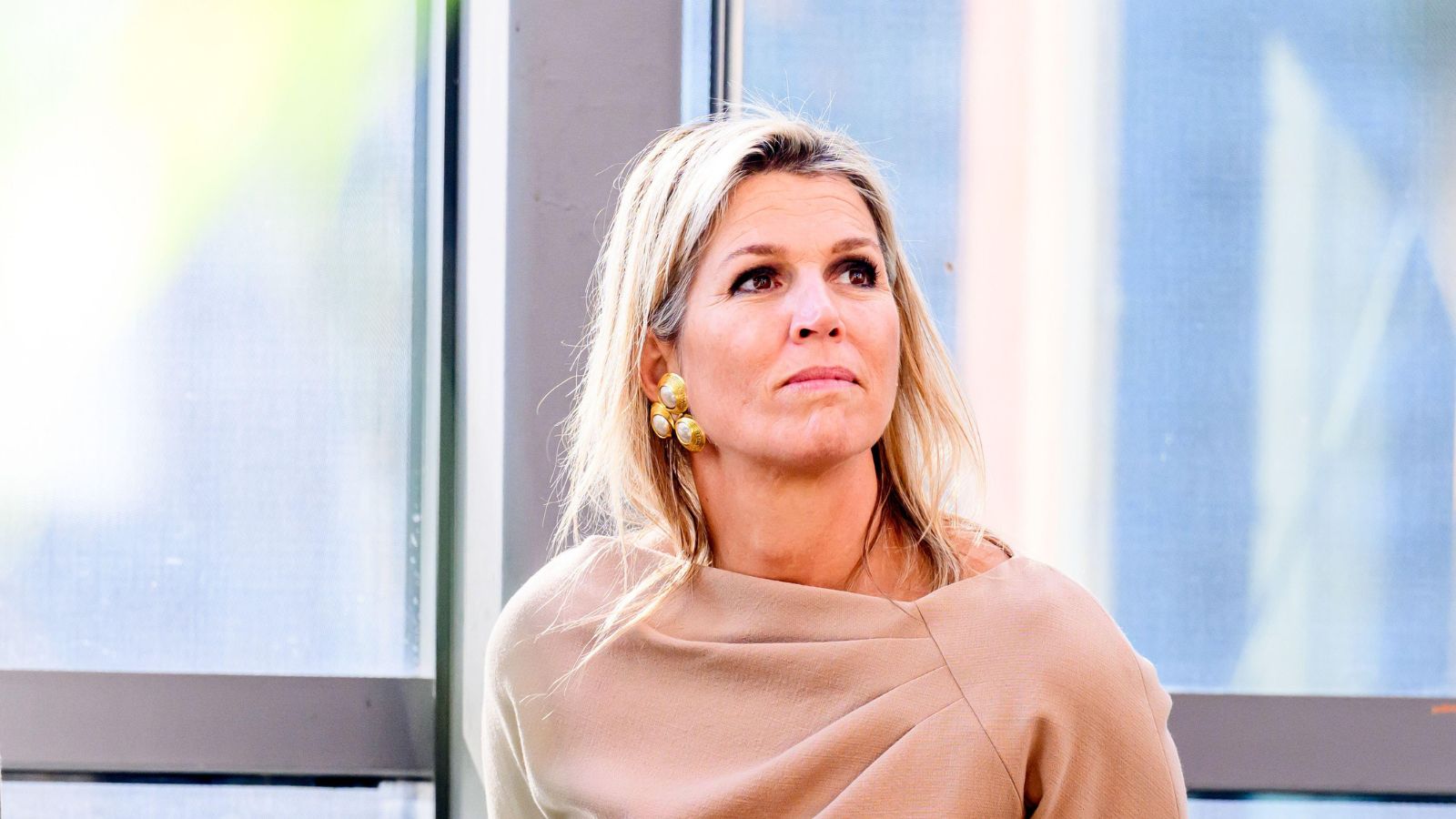 The Queen's upscale look was a beige ensemble from the Belgian designer Natan Couture paired with stunning gold jewellery pieces including a pair of Vintage Triple Textured Pearls Disc Earrings from Mercedes Robirosa.