We're taking lessons from Queen Maxima's white shirt styling this autumn and you'll love the burnt orange tones of her maxi skirt.
When it comes to the best shirts it's hard to beat a white shirt for its versatility and elegance and the European royals know how to take this staple to the next level. Queen Letizia's silk shirt with its on-trend French tuck was a stand-out off-duty look of the summer but Queen Maxima's white shirt styling for an official visit to Kenya just delivered a masterclass in how to dress this piece up for autumn. 
The Queen of the Netherlands visited Nairobi in her capacity as the United Nations Secretary-General's Special Advocate for Inclusive Finance for Development. She went to receive a UN report on Digital Financial Inclusion on 24th October and her outfit was the perfect blend of formal and fun.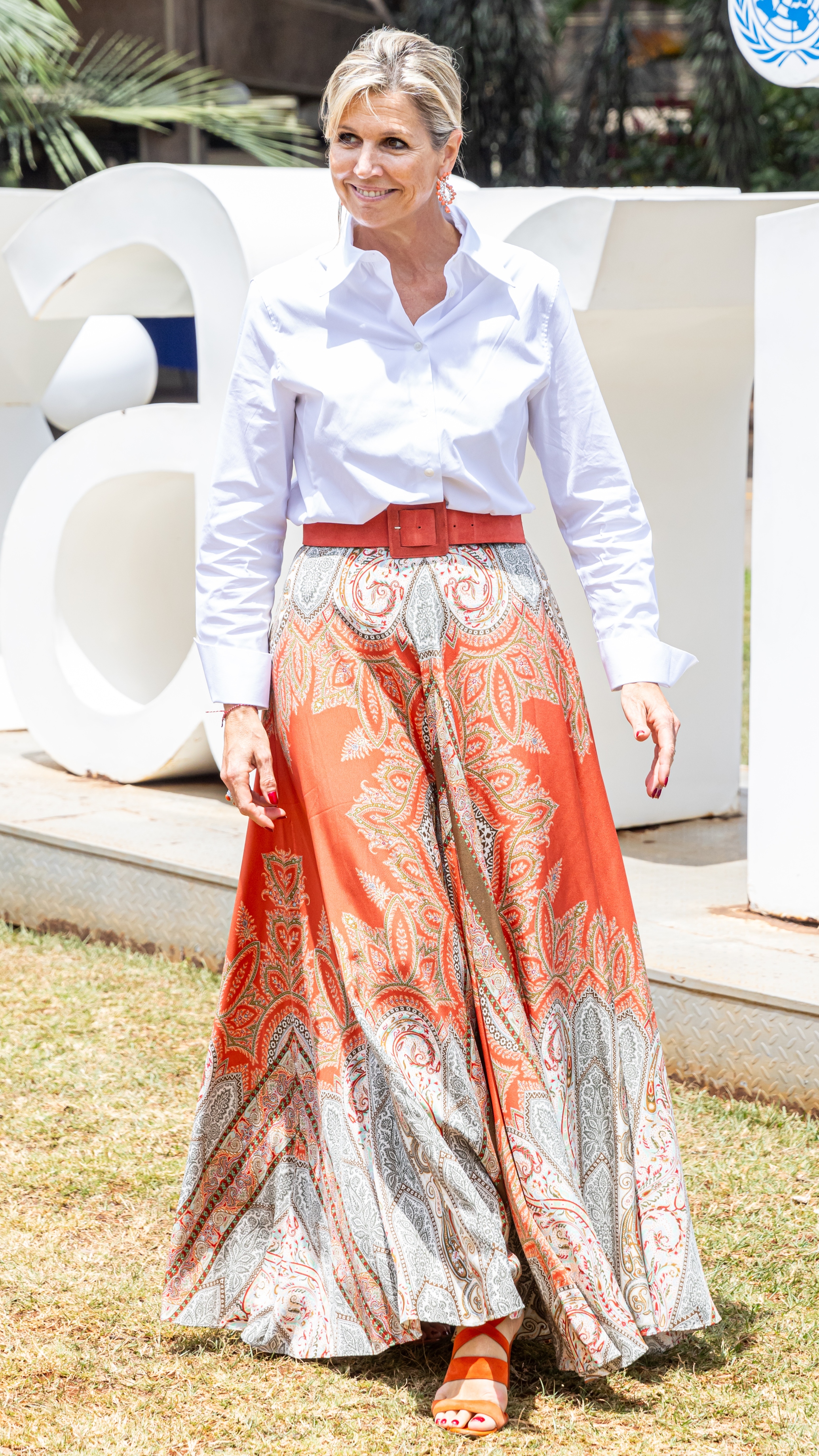 Queen Maxima's white shirt was as classic as it's possible to be and featured a simple smart collar and long, cuffed sleeves. This is a piece that would look gorgeous with everything from a pair of the most comfortable jeans to a statement leather pencil skirt or sequined skirt for a more festive feel as the party season approaches.